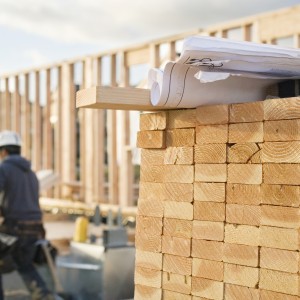 Products
Featuring products from many industry leading manufacturers, at HBS, we can supply the building products you need to take your project from the foundation to the final interior finish the homeowner desires.
Products include but are not limited to:
Exterior & Interior Walls
Engineered wall systems or loose lumber packages, offering a variety of wall heights and choice of wall sheathings (OSB, foam, or R-Board)
Exterior
Sidings LP Smart textured primed siding or Hardie board cement primed textured siding
Floor Systems
Trusses, TJI joists, or conventional floor joists
Flooring
T & G plywood or T & G Top Notch OSB
Exterior & Interior Locks
Choice of Kwikset or Schlage locks
Exterior Entry Doors
Insulated steel or textured fiberglass with unlimited design choices
Roof Truss Systems
Choice of ½" plywood or ½" OSB
Overhangs
Choice of LP Smart or Rollex metal soffit system
Shingles
Certainteed Landmark, Landmark Pro, or Landmark Premium
Sundecks
Treated framing with cedar or pre-finished TimberTech decking or rail systems
Insulations
Walls:R-11 through R-21; Ceilings: Up to R-50
Drywall
½", 5/8", screws, nails, tape, or glue
Windows
Series of standard designs or custom-designed Anderson Windows
Stair Framing
2" X 12" or Versa Rim treads, triple 2" X 12" stringers, and ¼" plywood or 1" X 8" pine risers
Stair Parts
Variety of wood species or a choice of several wood or metal baluster stair parts
Shelving
Prefinished with wood rods or adjustable shelving with stainless steel rods
Millwork Species
Oak, Maple, Poplar, Knotty Adler, Cherry, Birch, or Primed MDF
Millwork Finishes
Natural wood to be finished or many factory finishes from which to choose
Interior Millwork
6-panel, 4-panel, 3-panel, 2-panel, or flush interior doors
Cabinets and Countertops
StarMark cabinets with high-definition countertops available
Items subject to change according to code, technology, and environment. Special orders are welcome.
Services
But even the best products are only as good as the service behind them.  By providing services like detailed, professional, upfront planning, we are able to ensure a better end product, preventing any misunderstandings or mistakes. Plus, we combine over 100 years of knowledgeable sales staff experience of building and products. Our goal is on-site, on-time delivery for easy one-stop-shopping.
Services include but are not limited to:
Custom home design
Consulting
CAD Construction drawings
On-site delivery
Expert professionals to assist from initial planning to the finishing stages
Building site selection
Trade contractor location
Interior Design Guidance